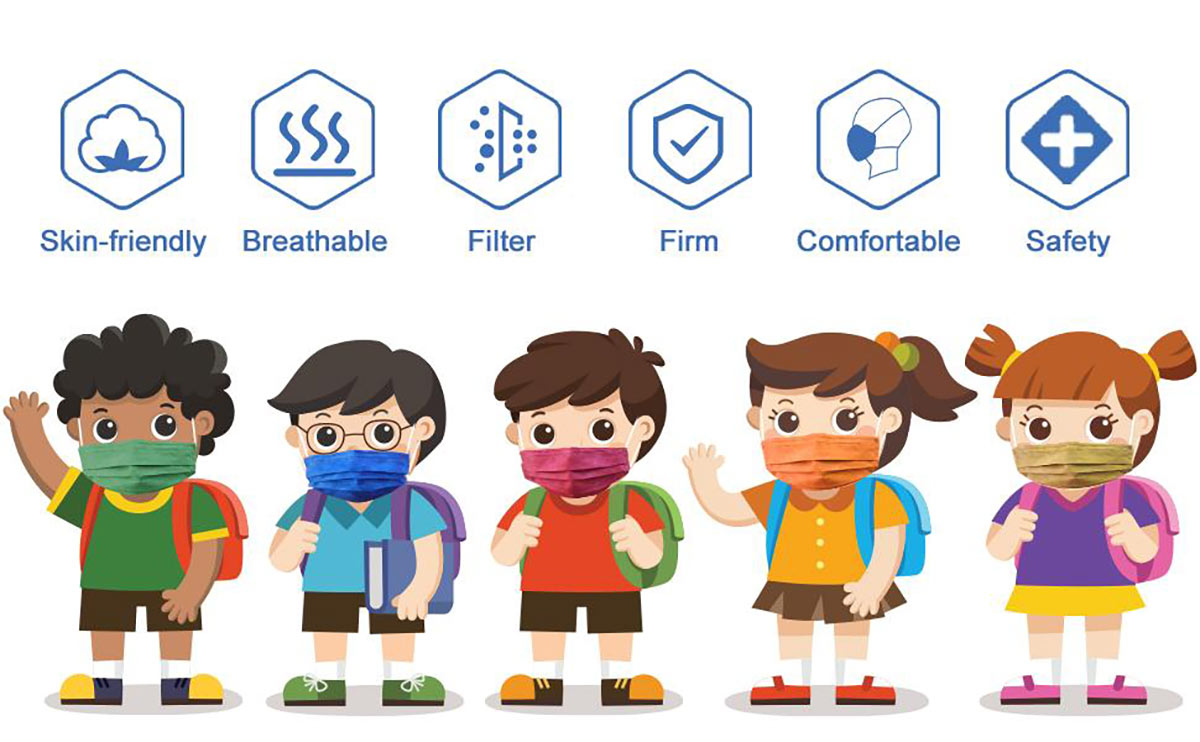 Wecolor KF94 Disposable Masks For Kids Features:
Four-layer filtration, effectively blocking pollution, with a filtration rate of more than 95%
Contains double-layer melt-blown cloth, which can effectively prevent haze, dust, odor, and dust
Cute animal cartoon patterns, children prefer, including dinosaurs, pandas, unicorns, colorful cats
3D design, fits the child's face, without ears, suitable for long-term wear
Suitable for children aged 3-12, school, party, outdoor, etc.
Wecolor KF94 Disposable Masks For Kids Details:
Packing: 1 cartoon pattern 10pcs/ small bag, 6 patterns total 60pcs/ bag.
Please note:
When wearing masks, do not excessively pull the strings at both sides or they will break.
Wecolor Disposable face mask is just for disposable use, recommend replacing it every four hours. Please properly dispose of it after use.