Is your mask worn correctly? WECOLOR takes you to understand the correct way to wear a mask.
With the spread of the epidemic, masks have become a shortage of supplies. Although many people know to wear masks, do you really know the correct way to wear disposable masks? And how to distinguish the front and back of disposable masks? I believe that many people still have doubts. Here is how to use masks edited by WECOLOR. Let's take a look!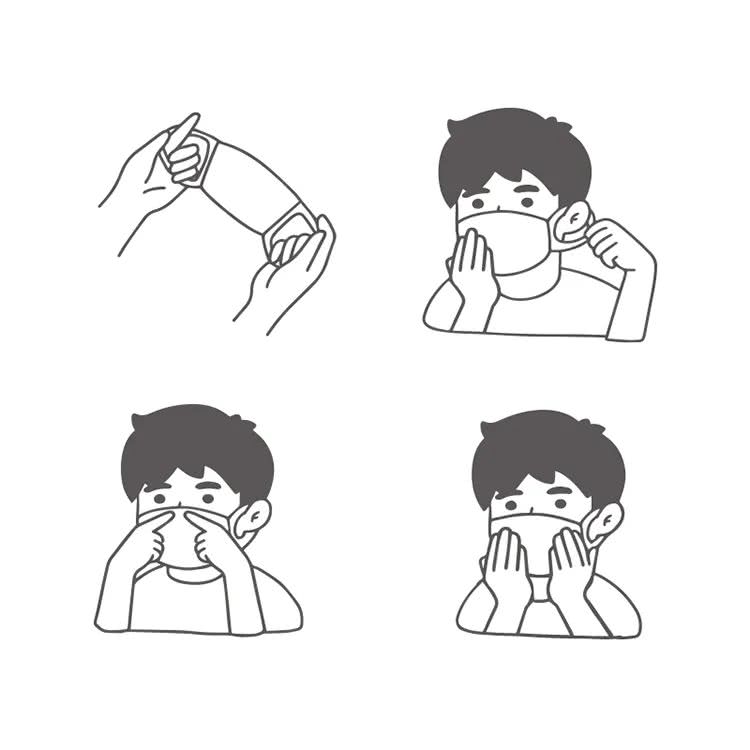 Generally, the front and back of masks can be distinguished by metal strips, colors and fabrics. The front of Anti-Dust mask is often blue or dark, and the back is white or light. It also can be distinguished by the metal strips of face masks. If the top of the metal strip is convex, it is usually the front, and the opposite is back. Mostly, The front of protective cover mask is waterproof and smooth. When wearing medical masks, the front and back should be distinguished correctly, so that it can play a role in preventing bacteria and viruses, and protect ourselves.
Wear a mask correctly
The doctor said that the correct way to wear a mask has a formula, namely "look, wear, adjust and press" these four steps.
   Most people should know the correct way to wear a mask:
1. "Look": Before wearing a mask, distinguish the inside and outside of the mask, as well as the top and bottom, and pay attention to the metal strip of the nose bridge must be upward.
  2. "Wear": Open the ear straps with both hands, then buckle behind the ears.
  3. "Adjust": Adjust the mask to the center position, and cover the nose and mouth completely.
  4. "Press": Press the shaping strip of the nose bridge, so that the mask is completely close to the cheek, and there is no leakage.
   Therefore, when you wear a mask, follow the four-character formula above to more accurately and effectively block bacteria or dust in the air. It is very simple to protect yourself!