In this special period, for the safety of family members, everyone will wear masks when they go out, and babies are no exception. But what should we do with used disposable masks to avoid secondary pollution and endanger family health? Let's take a look!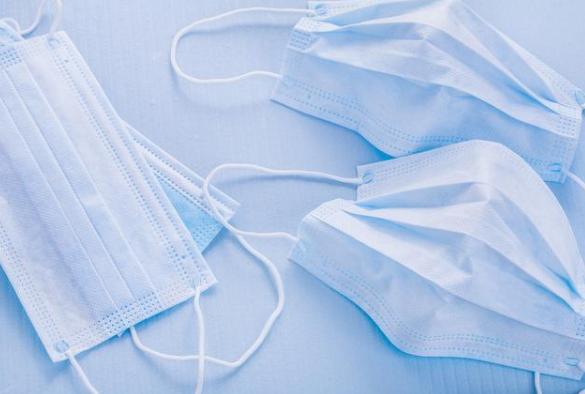 How to take off the disposable mask?
First of all, a very important and easily overlooked point is that you should not take off the disposable mask too casually, and you must not touch the outermost fabric of the mask with your hands. Because here is the most prone to germs, contaminated, and easily infected after contact. This is also something that many people tend to overlook, and everyone must pay attention to it.
So how should we take off the mask? The correct approach is that we should hold the ropes on both sides with our hands without touching the outermost fabric. The best practice is pinching the rope behind the ear and pulling it out to remove the mask. Because this place is the least likely to be polluted.
How to disinfect
Removing the mask is only the first step. Next, we put the mask in a special storage bag, and the mask needs to be disinfected. We can use 75% alcohol, or blend some water, spray it on the mask with a watering can for disinfection.
It should be noted here that it is best not to substitute 84 disinfectant for disinfectant water, or mix 84 disinfectant with toilet cleaner. These disinfection effects are not good, and it is easy to produce harmful gases and affect your baby's health. Therefore, it is best to buy 75% alcohol for disinfection, and recommend good disinfection alcohol for everyone.
After disinfecting the mask, be sure to put the storage bag containing the mask in a safe place where the baby cannot touch it, so as not to endanger the baby's health. Then wash your hands with soap or hand sanitizer, and then spray a little diluted alcohol to disinfect.
Precautions:
Don't use the disposable masks again after used! Even though after high temperature disinfection, it is best not to use them again. We are not professional, the disinfection of masks may not be done properly.
Disposable masks can be disinfected and sterilized, but the masks are used, the protective effect will be affected and the protective effect may be lost. In this way, wearing a mask is equivalent to not wearing it. People may be contagious by disease. Everyone must pay attention to it. Do you get it?